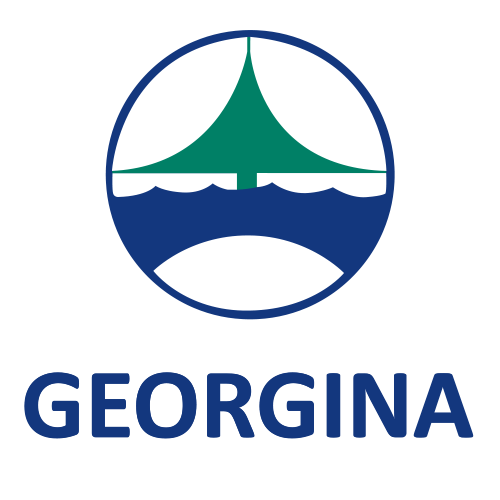 In the Town of Georgina, pet licence fees and donations are an important source for funding essential animal services. When you license your pet, know that you are doing your part to help your local shelter workers care for lost, injured and abused animals.
We are proud to call Georgina Animal Shelter and Adoption Centre an official Safe & Happy Partner. We will always donate 20% of every designer tag sale to Georgina Animal Shelter and Adoption Centre in an effort to provide additional funding for the community's vulnerable animals and the staff that serves them. They are doing some pretty amazing things for local animals in need, read on to learn more about this great organization!
447
Animals sheltered
per year
114
Adoptions
per year
189
Lost pets reunited
per year
15
Staff
Talkin' Shop
Here's what's been going on at the Georgina Animal Shelter and Adoption Centre.
What is something you are really proud of as an organization?
The Georgina Animal Shelter is proud of its commitment to animal welfare and advocacy of responsible pet ownership. We believe strongly in providing support to all pets and their owners, and we will always try to find a positive solution for anyone that asks us for help.
What is something that makes your organization unique?
The Georgina Animal Shelter and Adoption Centre is a municipally-owned animal shelter located in the Town of Georgina, ON. The shelter is unique in that it provides animal sheltering services to three additional municipalities, including East Gwillimbury, Aurora and Newmarket.
What is a program you run that is important for people to know about?
The Georgina Animal Shelter and Adoption Centre provides rehoming and adoption services to families in Ontario. Additional programs are being considered for the future as we re-evaluate the current situation with the COVID-19 pandemic.
What is the biggest obstacle your organization faces while caring for animals?
Our organization's biggest obstacle when caring for animals is consistent access to immediate, cost-effective veterinary care.
Can you share a story of a specific pet you helped recently?
Tutu arrived at the Georgina Animal Shelter in March of 2022. She was found without a licence or a microchip. When no one came forward to claim her, she was quickly adopted into a wonderful family who now can't imagine their lives without her. They recently sent us the following adorable pupdate-

"Tutu, now Tiffany, has settled in nicely. She doesn't bark much, loves small toys like balls, enjoys her belly rubs and really likes the patio door open so she can go in and out as she pleases. Tiffany loves car rides and has already started getting the happy dog zoomies."

We are so glad that Tiffany is finally home!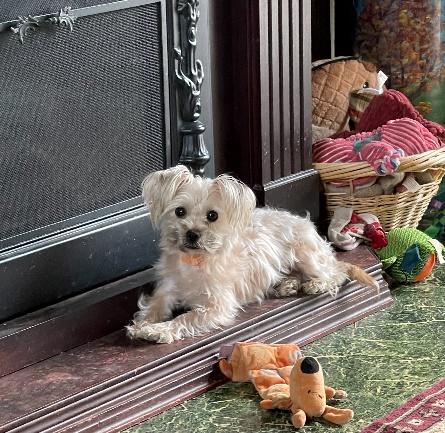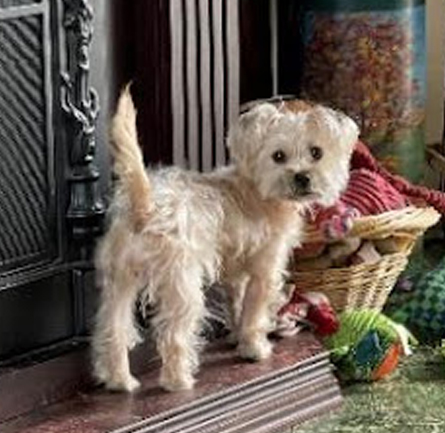 In your words, why are pet licences important?
Pet licences aid in the fast return of a lost pet to its owner. They provide an immediate visual clue to anyone who finds the pet, which often results in the pet not having to be brought into an animal shelter.
How do monetary donations and licensing fees help out around your organization?
Fees and monetary donations provide us with greater resources and allow us to support and care for more animals in need.
How can people help or volunteer?
People can visit our website at georgina.ca/AnimalServices or follow us on our Facebook page for the most up-to-date information on how to help the animal shelter.
If someone wants to donate pet supplies, what are the items needed most?
Items that are needed most are martingale collars, tough chew toys for dogs, catnip, snuffle mats, cat wands, lick mats, slow feeders, food puzzles for cats and dogs, and gift cards.
To what extent do pet licence fees contribute to your overall budget?
Pet licences play an important role in our budget. However, they are not a major source of funding.
What does the day of a shelter worker/volunteer normally look like?
The day in a life of a shelter worker begins with a busy morning of animal husbandry duties that usually include walking dogs, feeding, medications, cleaning and laundry. The morning goes by quickly. By mid-morning, the staff are working on various animal enrichment techniques such as mental and physical activities, music time, treat games, grooming and perhaps even some bird watching! The team will also work on administrative tasks throughout the day, performing intake exams of new pet arrivals, attending veterinary appointments, conducting adoption and rehoming appointments, restocking shelter supplies, and unpacking orders, followed by more animal enrichment activities. The day will end with final exercise periods, feeding, medication and preparing for the following day.
What should people know before adopting a pet?
Before considering pet adoption, people should do their own research on the type of pet they are interested in. Different breeds, for example, can have very different exercise needs or may be prone to certain genetic conditions that a potential adopter should be aware of. It is also a good idea to speak with your local veterinarian to gain insight about the type of pet you are considering and the initial and yearly animal care costs involved with pet ownership.
What is your best advice for pet owners?
Our advice for pet owners is to remember that just like people, pets are individuals. Pets may have certain breed traits, but even in a litter of puppies of the same breed, they will all have different personalities. It is important for pet owners to recognize their pet's individuality and work to create a lifestyle for them that reflects who they are as a family pet.
What is an easy way for community members to help support your organization?
An easy way for community members to support our organization is through advocating for responsible pet ownership, engaging with and sharing our social media content, and providing product and/or monetary donations that support the animals in our care.
For more information about Georgina Animal Shelter and Adoption Centre, visit
georgina.ca/living-here/animal-services